Antique Rugs Cleaning in Columbia & Baltimore, MD
Rug adds a unique look to your residence or workplace. But if it is an antique rug the level of beauty goes to another level. Antique rugs are valuable and delicate. A single mistake may ruin the aesthetic look of your rug. The problem is you can't leave them uncleaned, otherwise, they will be filled with dirt and debris. To save you from this dilemma Legacy Rug Care provides experienced experts who will handle your rugs with great care.
If you live near Columbia, Baltimore, Maryland Line and surrounding areas you can call us at 410-348-1814 or click here for an online reservation.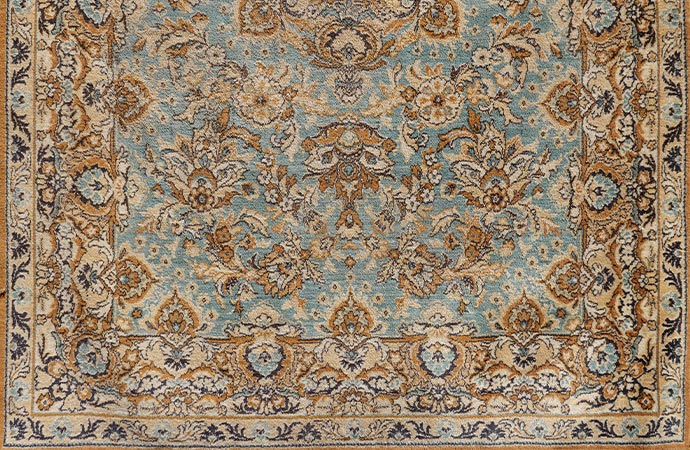 Clean Your Rug with Legacy Rug Care
Antique rugs have very delicate fiber which requires special treatment during cleaning and repair. Sometimes the dirt goes so deep into the fiber that without special equipment it is impossible to wash it properly. Pet stains and unwanted liquids like urine may drop on your precious rug and produce a bad odor. Even if you manage to wash the rugs, the odor will still linger in the rugs. So for proper washing, you need experts from Legacy Rug Care.
Legacy Rug Care has served for decades and we got a vast amount of positive feedback from our customers. There are a number of reasons why our customers choose us over others. First of all our experts have vast experience which helps them understand what our customers want from us. They provide free estimations and cost-friendly suggestions. Secondly, we provide them with the most advanced cleaning tools which help them clean and repair rugs efficiently. For odor removal, we use special ingredients to remove the lingering smells. Lastly, we focus on our customer service and ensure that they are 100% satisfied with our cleaning and repair services. It is our responsibility to deliver your rug safely.
Entrust The Best Rug Cleaning Services in Baltimore, MD
We provide cleaning and repair services for different types of rugs like Iranian, Jute, Cowhide, etc. If you want to reserve the beauty of your antique rug call at 410-348-1814 or click here for an online reservation.