Custom Bordered Rug Cleaning Services in Columbia & Baltimore, MD
Custom bordered rugs are among the top choices in rugs for most people? The reason is simple; it goes with almost all the interior and furniture of any house. If you are confused about what type of rug will match your furniture, then you can, without a doubt, go for Custom bordered rugs.
If you live in Columbia, Baltimore, or surrounding areas, you must call us for your Custom bordered rug service now! Simply contact us at 410-348-1814, and we will come to you for inspection and pick up. We will also deliver your rug back after cleaning it within 3-5 business days.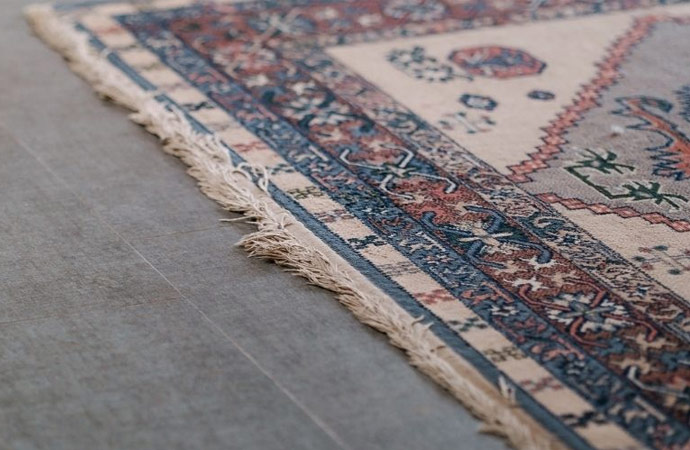 Custom Bordered Rugs and Its Specialty
Customer-bordered rugs are simply incredible. If you want to add elegance to your room, you merely should go for a custom-bordered rug. They are well known for their unique designs and uniqueness.
So what makes a custom bordered rug unique? Well, the borders are what make the rug different. Unlike most rugs, the sides of these types of rugs are tightened with a frame. And this border gives the rug a robust appearance and keeps the rug fibers from loosening or unknotting.
Custom bordered rugs are difficult to maintain and even harder to clean at home properly. You should always call a professional rug cleaning company for custom border rug cleaning. Because a wrong cleaning process may ruin your precious rug if you want your rug appropriately cleaned, contact Legacy Rug Care Cleaning for the job.
Let Us Handle Your Custom Rug Border Cleaning in Baltimore
Our company believes in customer satisfaction, and we do our job efficiently and diligently. Our state-of-the-art technology will not only clean your rug but will make it brand new. Trust our expert, certified, licensed technicians for the job and see the magic.
Besides Custom border rugs, we also clean almost all types of area rugs, including- Nylon rugs, Silk rugs, Polyester rugs, Wool rugs etc. Make sure to contact us today for further information. Click here for online contact or dial us at 410-348-1814.