Indoor Rugs Cleaning & Repairing in Baltimore & Columbia, MD
What could be better than rugs to enhance your indoor beauty? Rugs are a great piece of home decor and style statement. However, indoor foot traffic, pets, and spills can spoil the appearance of your precious rugs. In worst cases, you may have to experience stains that seem impossible to remove. But, the experienced cleaning crew here at Legacy Rug Care has the expertise to clean even the toughest stains. Once fully cleaned and protected at our state-of-the-art facility, we safely deliver the rug to your doorsteps in Maryland.
We are certified & licensed rug professionals in Baltimore, Columbia, Perry Hall, Glen Arm, and nearby areas in Maryland. Moreover, Legacy Rug Care is an authorized Rug Ranger that is part of the Hydro-Clean family. When you need our services, call us at 410-348-1814 or click here to schedule an appointment today!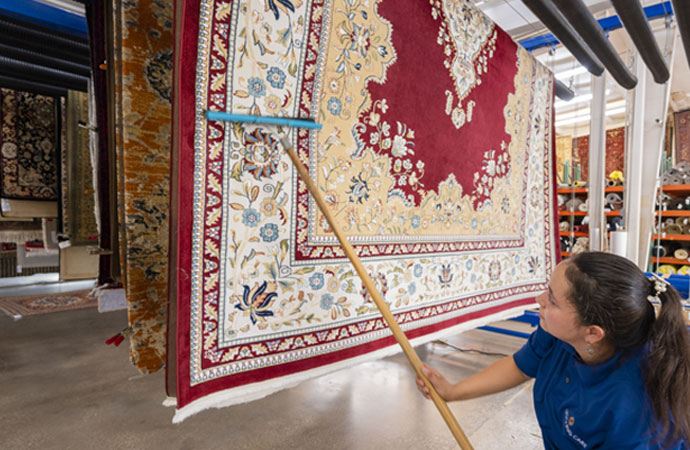 Superior Stain Removal & Rug Repair Services
Legacy Rug Care utilizes modern equipment and proven techniques to clean your precious rugs. We have the resources to effectively remove stains, pet odor, juice spills, and pet stains, and do more for your rug. We also offer rug repair services such as binding, patching, reweaving & dyeing for ripped fabrics, water damage, fire damage, holes, discoloration, and more issues. Our rug care services include: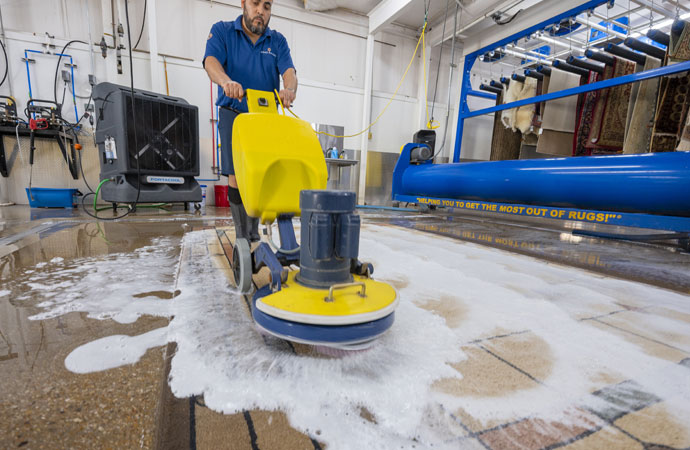 Additionally, our specialists make sure none of the cleaning processes damage your rug textile. 
Why Choose Legacy Rug Care?
Experienced professionals
Fully certified & licensed 
State-of-the-art cleaning facility
Pick-up & door-step delivery
Harm-free rug cleaning
Affordable prices
Count on Us to Clean Your Rug in Woodbine & Glen Echo
Legacy Rug Care can address all your rug problems from cleaning and repairing to even handling pet odors. We also offer rug pads depending on floor type as well as waterproof pads. When you need to clean your indoor rug, or need any of rug care our services, feel free to call us at 410-348-1814 for more information.