Navajo Rug Cleaning in Greater Baltimore, MD
The unique materials and construction of Navajo rugs require a specific cleaning process conducted by an expert trained in the characteristics and familiar with the age and providence of the rug's materials. These rugs cannot be dropped off at the neighborhood dry cleaner or steam cleaned at home with rental equipment. Traditional chemical or steam techniques can harm the original dyes and wools, resulting in severe color bleeding and shrinkage.
Legacy Rug Care treats every textile with care. We don't mindlessly put chemicals into a machine, hoping that it will do the job. Each Navajo rug is unique and requires a precise cleaning. Through our experience with Navajo rugs we have developed a proprietary method that effectively cleans and restores your heirloom.
Call 410-348-1814 or contact us online for more about our Navajo rug cleaning and repairing process in Columbia.
Navajo Rug Cleaning Process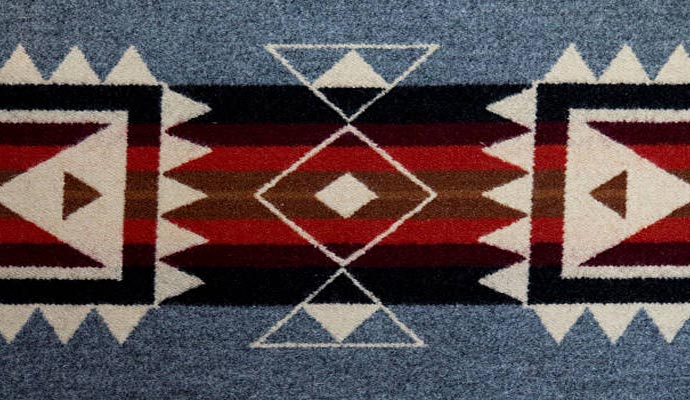 Your Navajo rug gets our special cleaning method:
Evaluation of the condition of the rug.
Development of a cleaning strategy.
Preparation of a cost estimate based on the unique condition of the rug and risk factors associated with the cleaning.
We wash each rug by hand.
Each rug is placed in our custom washbasin and soaked with water.
Once wet, we hand scrub both sides with a neutral ph balanced paste detergent that is gentle to the dyes found in Navajo rugs.
After the first cleaning pass we revisit each problem area to make sure that the pre-treating has worked. If it has not, we continue to work on each area.
Once the rug is completely clean, it is gently rinsed by hand with water, paying attention to weak or damaged areas.
Once all cleaning agents are removed, a wet vacuum -- the first and only mechanical tool used in the process -- removes additional water.
Still, the wet vacuum does not remove all the water. We lay out the textile in our drying basin for air-drying to complete the process. We use a series of fans for this process.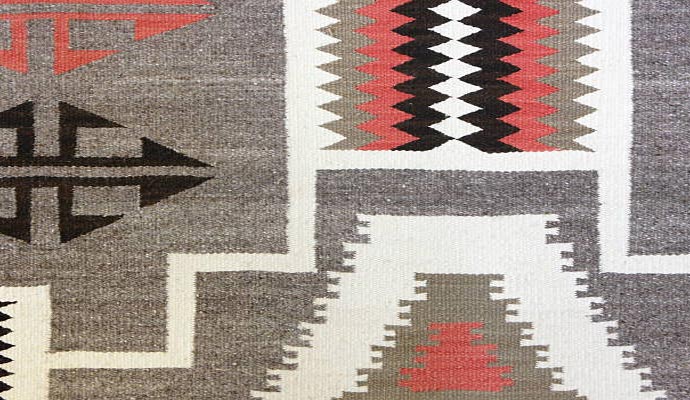 Navajo Rug Repair
Navajo rugs are a special kind of rugs that are hand woven. Most of the rugs do not have a pile and are a flat weave. Navajo rugs have a rough texture and are adorned with many geometric patterns.
Our Navajo rug repair service includes:
Holes, Corners, Ends, Selvage (sides), Selvage cords Repaired/Replaced
Broken Warps & Interior Damage Repaired
Repair large and small holes, frays, wear
Restoration of warp and weft (weaving construction) available
New Wool Yarn, custom-dyed to match your textile, and blended
Contact Legacy Rug Care for Navajo Rug Cleaning
Our highly-trained rug cleaning specialists at Legacy Rug Care know how to inspect, carefully clean, and handle any textile, especially Navajo rugs. The process can vary based upon the fibers, dyes, and age of the rug. We carefully test the rugs to ensure that the cleaning methods will not cause harm to the rug, like colors fade or run. 
At Legacy Rug Care, we are a devoted cleaning company with an expert team that serves homeowners and business owners in Baltimore, Towson, Potomac, Columbia,  Annapolis and throughout our service area. You can contact us online or call 410-348-1814 for Navajo rug cleaning or any other services, including rug patching, rug blot stains or spots, color correction, rug binding and more.