Silk Rug Cleaning Services in Baltimore & Columbia, Maryland
Rugs add coziness to your home. And if it's silk rugs, then they add glamour and elegance as well. But silk rugs are delicate; you must maintain a silk rug very carefully if you don't want it to get ruined.
What happens when your silk rug gets dirty? It doesn't look pretty and might become an eyesore for you. But it would help if you never attempted to clean your silk rugs alone at home. You must call professionals to clean your silk rugs. Because if you use any wrong cleaning product or scrub your precious silk rugs too roughly, they will get spoiled permanently.
If you live in Baltimore, Columbia, or surrounding areas, please call us at 410-348-1814 to avail our Silk rug cleaning services on budget. We will get you the best deal and get you your rug back in pre-loss condition.
Advantages of Hiring a Professional Rug Cleaning Company for Cleaning Silk Rugs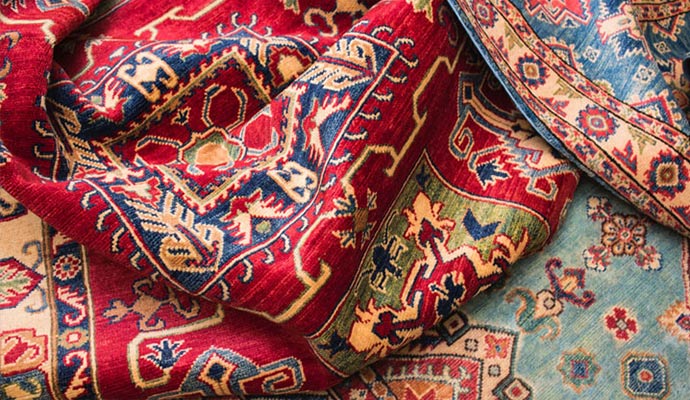 As silk rugs are delicate and precious and delicate, it is best to never attempt to DIY cleaning your sensitive rugs. You can call Legacy Rug Care Cleaning to book your silk rug cleaning services. Here are a few benefits you may expect to have if you hire us for your silk rug cleaning-
Color and Appearance Are Preserved- When you clean your silk rugs from us, we will keep your rug's color and appearance because our expert team will inspect your rug first and then decide what type of treatment it needs. We will use the right chemicals and cleaning products for your silk rug to clean it without ruining it.
Safely Cleaned- If you want your rug safely cleaned, then who else is better at cleaning your rug than us. Our state-of-the-art technology and experts are careful enough to wash your rug safely. You can be stress-free and relaxed without taking the burden of safely cleaning it by yourself.
Saves Time and Energy- When you hire us for your precious silk rug cleaning, you won't waste time. It will save your energy as well because silk rug cleaning is quite exhausting and time-consuming.
Let Us Clean Your Baltimore Residences Silk Rugs
Our rug cleaning specialists have undergone massive training to inspect carefully, clean, and handle any rug, especially delicate rugs. Different processes are involved based upon the fibers, dyes, and age of the rug. We carefully test the rug to ensure that the cleaning methods decided will not cause any harm to the rug, like colors fade or run.
Make sure to contact us online or call us at 410-348-1814 for silk rug cleaning or any other services, including pet stain removal, rug protection, moth protection etc.