Sisal Rug Cleaning Service in Baltimore & Columbia, MD
Sisal rugs are beautiful naturally made rugs from Sisal plants. They are an excellent choice for your residence if you want to go for a more eco-friendly option.
Sisal rugs are sustainable and resilient. You can put them in an area where there is usually heavy traffic without the fear of ruining it. They will look great in any setting and decor of your home by enhancing the look more and serve your purpose as well.
Our services also include stain removal, UV protection, moth repellent etc. Call us now at 410-348-1814 to avail of our services and know more about us.
Difference Between Jute and Sisal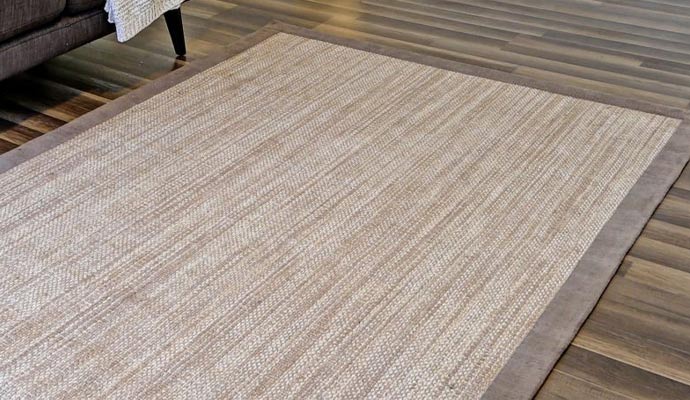 Jute rugs and sisal rugs are made of 100% natural fibers, yet they are not the same. Both have some unique features and qualities which make them different from one another. Knowing the difference might help you choose the right type of natural rug for your house. Here are some differences between jute rugs and sisal rugs-
The sisal rug is harvested from the plant Agave Sisalana. It was native to Mexico, but now it is harvested all over the world. These plants are tough, durable in hot, humid weather. At the same time, jute rug is made from a plant called Chorchorus. Unlike Agave Sisalana, they need rainwater to survive.
The harvesting process is different in Sisal and Jute rugs. Sisal leaves are crushed and beaten where jute is cut, bundled and then soaked in water.
Sisal is derived from rough and tough plants, so they are naturally coarser than jute fibers.
Sisal rugs tend to last longer than Jute rugs. Sisal rug gives your home a more rugged look, where jute rug provides a more loving, cozy environment. That's why they tear easily.
Sisal rugs can be used in heavily trafficked areas and can withstand a more extended period, unlike jute rugs.
Why Choose Us?
Our company specializes in area rug cleaning. Give us any rug, and we will clean it with precision and care. It doesn't matter if your rug is old, family heirloom or delicate and fragile; we will wash it and return it to you in pre-loss condition.
Our state-of-the-art technology makes us stand out in the crowd. Besides, all our technicians are highly trained, skilled, licensed and drug tested. You don't have to worry about our company's reputation as we are the best in the field. We are ready to refund you if you are not satisfied with our work.
If you live in Baltimore or nearby Maryland areas, don't forget to knock for your sisal rug cleaning services. Contact us online or call us at 410-348-1814.