Turkish Rug Cleaning Service in Baltimore & Columbia, MD
Cleanliness is the key factor in the preservation of Turkish rugs. These fine textiles are delicate because of their flat-woven and hand-knotted construction. Only natural fibers are used to make these handmade rugs, which means that you will need Turkish rug cleaning services on a regular basis to keep your rug looking its best on a year-round basis in Baltimore, Annapolis, Columbia, Towson, Bel Air, and other Maryland cities within our service area.
At Legacy Rug Care, our certified rug-cleaning professionals have the equipment, expertise, and experience to properly clean these delicate rugs. Because one mistake in the cleaning process can cost you lots of money, your best bet is to let Legacy handle the cleaning of these soft, delicate, handmade rugs. To learn more about our Turkish rug cleaning services, call us at 410-348-1814 or click here to make a reservation for rug cleaning today!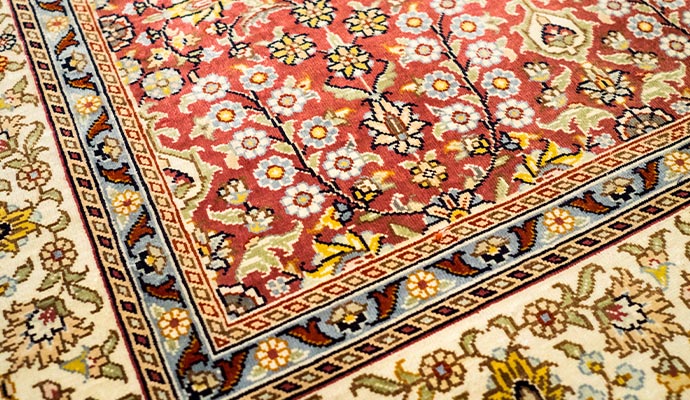 Advantages of Rug Cleaning by Legacy Rug Care in Baltimore
There are many advantages of having your Turkish rugs cleaned by the cleaning experts at Legacy Rug Care, including:
The life of your rug will be increased significantly
Removes harmful bacteria and stubborn dirt
Your indoors will become healthier to breathe in
Removes tea stains or pet stains
Decreases overstepping signs