Causes of Rug Damage in Baltimore & Columbia, MD
Area rugs have sentimental and aesthetic value, but they're also prone to common household mishaps or other issues. Their color, strength and overall lifespan can degrade for many reasons if preventative measures aren't taken. With Legacy Rug Care, rug damage can be prevented, mitigated or restored with our professional services and expertise. Always rely on Legacy Rug Care for area rug damage protection and repair.
Additional Legacy Rug Care rug repair services include fringe repair, color correction, rug binding, and rug blot stain or spot removal. Call us today at 410-348-1814 to learn more about what Legacy Rug Care can do for your area rugs in Essex, Towson, Elkridge, Rosedale, and throughout our MD service area. Call us today at 410-348-1814 to know more about area rug care, maintenance, repair and the causes of rug damage between regular services.
Legacy Rug Care is Ready For These Rug Damage Causes in Towson, MD
Area rug damage comes in many forms, and the causes area also numerous. Many situations area repairable or reversible, and Legacy Rug Care is your superior solution. Reasons for damage might include: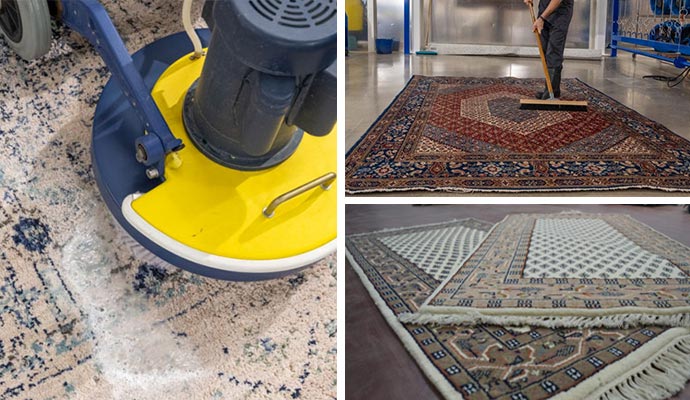 Spills: Legacy Rug Care has helped many clients in need of rugs repair due to spills. Spilled drinks, particularly highly acidic beverages such as red wine, coffee, and soda, can permanently stain the rug if not cleaned instantly. If chemicals spill like bleach or oil, the rug can quickly discolor or be damaged.
Dirt: Dirt, along with mud, dust, and grime, is a significant cause of rug damage. Dirt is a year-round problem that clings to shoes in any season. Thanks to constant pedestrian traffic, rug stains discolor, discolor, and penetrate the fibers over time.
Odors: Lingering odors penetrate rugs. Smoke, pet accidents, strong-scented liquids or foods, etc., are the worst offenders. These odors can become permanent or difficult to extract if left unattended for too long.
Pet tears or damage: Cats or dogs scratch, chew and take out various behaviors on area rugs or carpets. Excessive wear can lead to holes or other damage, but options exist for professional repair, particularly by Legacy Rug Care.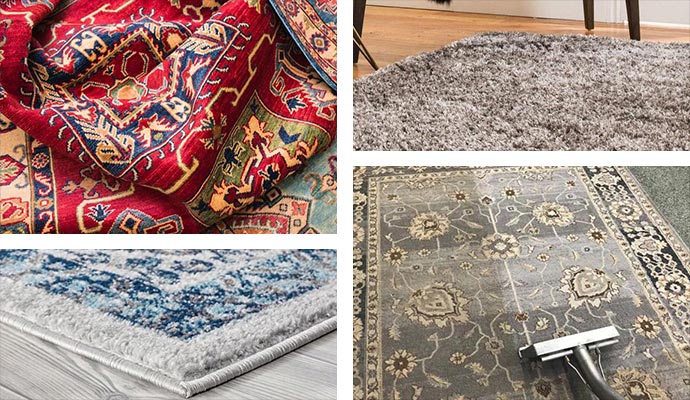 Types of Rugs Serviced by Legacy Rug Care