Area Rug Cleaning Service in Abingdon 
Your gorgeous area rug is a priceless item that needs to be treated with special diligence. To keep an area rug looking its best, routine maintenance and cleaning are necessary to prevent lasting harm from spills, stains, patches, splits, rips, or fraying. Maybe an old rug needs some long-overdue care, but you're not sure if it can be brought back to its former splendor. In Abingdon, Legacy Rug Care is the only company you need to contact.
Call the knowledgeable, experienced, and qualified specialists at Legacy Rug Care for area rug cleaning services in Abingdon for the best results. Using the most up-to-date tools and equipment, our qualified and dependable specialists perform deep cleaning, stain and odor removal, and skilled repairs. Call 410-348-1814 for help and more information about our area rug cleaning services.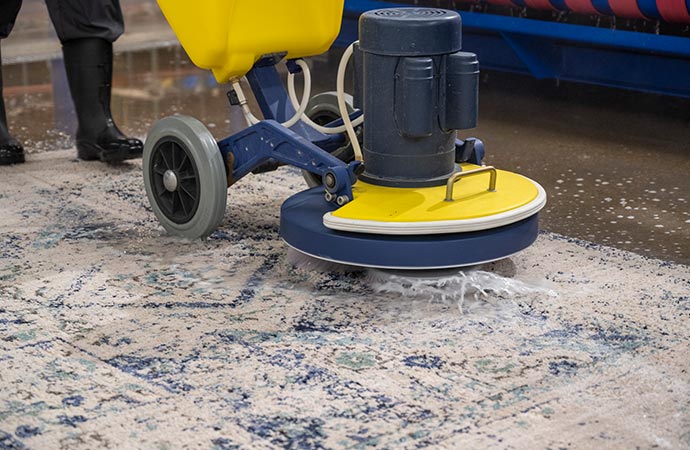 Professional Area Rug Cleaning Solution for Legacy Rug Care
The rugs you have collected, both oriental and area, are more than just works of art. The money spent on them is well worth it. Because of this, we take our time and clean them thoroughly.
We modify the procedure of using air and water to clean each rug according to its specific needs. Through the use of specialized, patented techniques and equipment developed for cleaning oriental rugs, we offer a service that is both comprehensive and effective, yet gentle and powerfully soft on the rug. Rugs can be cleaned using any number of methods, and we'll choose one that best fits their specific makeup. If your rug has lost its luster, there is a simple solution.
Rely On Legacy Rug Care for Cleanest Area Rugs in Abingdon
When it comes to carpet and rug cleaning in Abingdon, Legacy Rug Care has been the go-to for years. We also offer area rug cleaning services for a wide variety of rug materials, including wool rugs, Indian rugs, cotton rugs, and more. For more information or assistance, please call 410-348-1814 or contact us.