Smoke Odor Removal in Baltimore and Columbia
A fire incident in the home or business necessitates an inspection by Legacy Rug Care. Our smoke damage restoration and smoke odor removal services in Maryland are efficient and reliable. After receiving your initial call, we can react rapidly to your needs.We cover the entire state of Maryland, including all of its major cities, including Baltimore, Annapolis, Columbia, Towson, and Bel Air. If you have any questions, we encourage you to get in touch with us via the form on our Contact Us page or give us a call at 410-348-1814 right this second. Our other services are area rug cleaning, old stain removal, Iranian rugs, area rug repair, and more.
Risks that come with Smoke Damage
No two rug pads are ever the same, including those designed with additional pet protection. To select your ideal rug pad, you must factor in: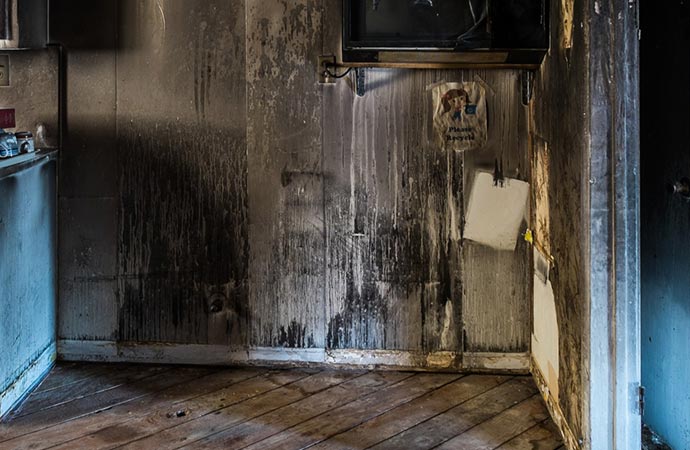 Damaged Woodwork: Smoke particles can create a mild acid that reduces visibility in the wood when combined with water or moisture. Wood can deteriorate, flake, discolor, or fracture over time, even though you might not notice the consequences right away.
Metal Corrosion: Smoke's caustic qualities mixed with water can hasten the corrosion cycle in your building's or its furniture's metal components. In addition to being ugly, rust degrades iron and necessitates more expensive upkeep.
Electronics that are broken: When exposed to caustic and toxic substances, the circuit boards and other delicate components present in electronics might malfunction.
Artwork that has been destroyed: Paint on canvas is highly sensitive. Acidic smoke particles may react chemically with paint to discolor it if they come into contact with it. This changes the artwork's overall appearance and decreases its market value.
Choose Legacy Rug Care for Smoke Odor Removal Service
No one can match the comprehensive services of Legacy Rug Care. We take care of your rug to provide the best and most professional services for your home and office. Please call us today at 410-348-1814 or click here to make an appointment today.