Rug Backing Repair Service in Baltimore & Columbia
Rug Backing is essential in protecting area rugs. The proper backing allows moisture, air and gas to move through the rug, and is helpful in preventing the rug from sliding while underfoot. Rug backing can also be diminished from washing and drying cycles.
If the back of the rug is damaged, backing replacement or backing repair is necessary. Legacy Rug Care offers rug backing repair services in Essex, Towson, Elkridge, Rosedale, and throughout Maryland. Call 410-348-1814 or contact us online.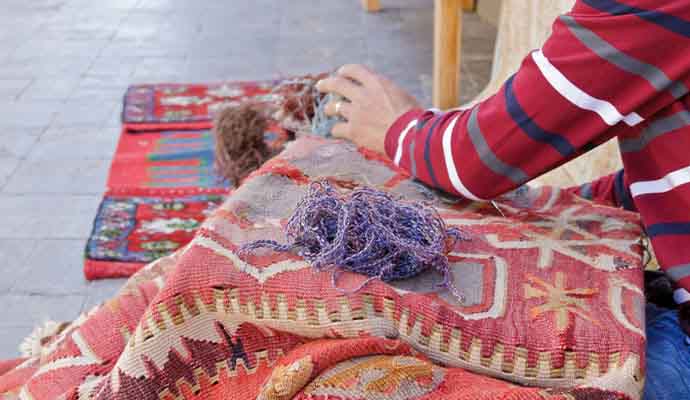 Rug Backing is Not Rug Padding
The attached underside of the rug is the rug backing, which moves moisture away from the rug while giving it stability. The rug underlay is padded anti-slip protection that sits between the rug and the floor, but isn't attached.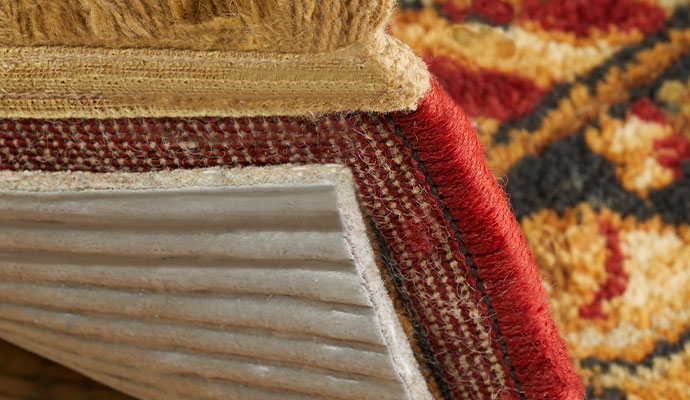 Reasons to Choose Legacy Rug Care
Here's what makes us unique:
We have been in the rug repair business since 1986.
We use the latest equipment in rug repairs.
Our professionals can clean and repair the most delicate rugs.
When it comes to cleaning and repairing the rugs, our crews are the experts.
We offer pickup and drop-off service.