Fire Damaged Rug Repair in Baltimore & Columbia, MD
Legacy Rug Care is the industry-leading rug repair company in the Baltimore and Columbia, MD, areas. We provide affordable and professional fire damaged area rug repair for a variety of rug types, including wool, silk, nylon, acrylic, Persian, and more. Burn holes, burnt corners or centers, smoke odor, soot stains or other fire damage can be repaired professionally with our state-of-the-art rug repair services. 
Additional rug repair services we provide also include fringe repair, color correction, rug binding, and rug blot stain or spot removal. Legacy Rug Care offers rug repair assistance in Essex, Towson, Elkridge, Rosedale, and throughout our MD service area. Call us today at 410-348-1814 to learn more about our fire damaged area rug repair service and what else we can do for your area rugs.
Legacy Rug Care Removes Smoke & Soot Damage From Baltimore Area Rugs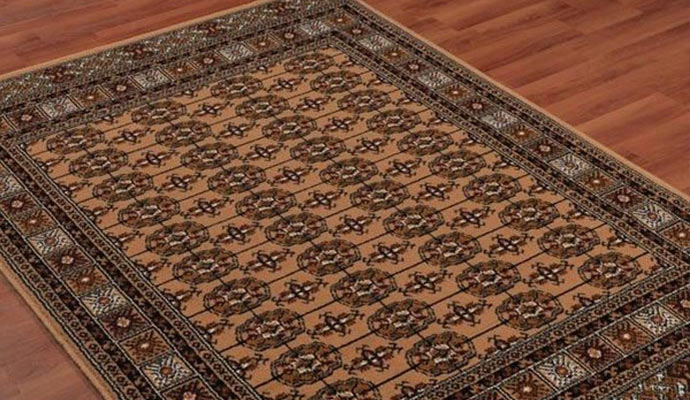 Smoke, ash and soot can bind with your rug fibers and resist being cleaned with ordinary cleaning methods. Smoke and soot also diminish your rug's appearance, making it darker, dulling original color, and degrading your rug's overall beauty. Smoke particles trapped in fibers can emit a smoky odor lingers long after the fire has been extinguished.
To repair this area rug fire damage and effects of smoke and soot, Legacy Rug Care offers superior cleaning services that remove smoky odors and tough soot stains. Our area rug deep cleaning procedure removes smoke and soot particles absorbed by your fire damaged area rug. We can affordably restore your damaged area rug to its pre-fire, fresh, shiny appearance.
Fire Damaged Rugs Can Need Reweaving
Many fire damaged area rugs require more intricate repairs, such as reweaving to restore their original shape or appearance. For antique, heirloom or just highly aesthetic area rugs, repairing small holes, rug reweaving or patching can be preferable to purchasing a new rug. Damage from fire, furniture or other rips or pet chewing is also worth repairing to many homeowners.
Choose Legacy Rug Care For Fire Damaged Area Rug Repair in Baltimore
Legacy Rug Care has provided area rug cleaning and repair services in the Baltimore, MD, area for 35 years. Our certified experts clean the most delicate rugs after inspecting them closely. Our professional fire damaged area rug repair service will best fit your rug's age, condition, material, color type or variety, and ability to repair. We serve customers in Columbia, Arbutus, Parkville, Essex, and throughout our MD service area. Trust Legacy Rug Care for the very best, superior fire damaged area rug repair service. Call us today at 410-348-1814 or contact us online to schedule an inspection of your area rug.