Rug Patching Services in Columbia & Baltimore, MD
Your area rug can be one of your home's most precious heirlooms or investments. When it falls into disrepair over time, or is damaged by a pet, vacuum or other means, area rug patching is more affordable than buying a new rug, especially if you have a personal attachment to it.
At Legacy Rug Care, we have the best rug repair experts for area rug patching. Our superior service and results will remove those blemishes from natural or synthetic rugs, and the results will make you a believer.
Additional rug repair services we provide also include fringe repair, color correction, rug binding, and rug blot stain or spot removal. Call us today at 410-348-1814 to learn more about what Legacy Rug Care can do for your area rugs.
We provide rug repair assistance in Essex, Towson, Elkridge, Rosedale, and throughout our MD service area. Call us today at 410-348-1814 to know more about our rug patching service.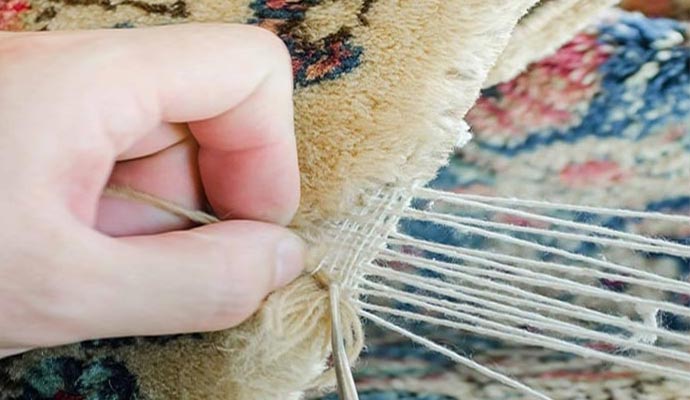 Legacy Rug Care Has Superior Rug Patching
Often expensive and irreplaceable area rugs can have strong sentimental connections. It's not recommended to replace area rugs if they're only slightly damaged and can be repaired with area rug patching. At Legacy Rug Care, we patch several types of natural or synthetic area rugs that include Oriental, silk, sisal, wool, cotton, jute, machine, polyester, nylon, acrylic, Persian, custom rugs, and many more.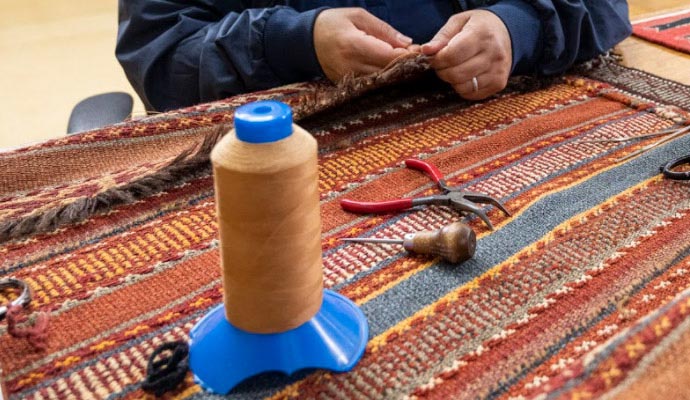 Why Legacy Rug Care for Rug Patching in MD?
At Legacy Rug Care, we have taken special care of Maryland area rugs for decades. Other rug companies can make promises, but we deliver results. Why should you choose us for area rug patching and other rug care services?
We are an authorized, insured and local expert rug repair team, experienced since 1986.
We have state-of-the-art equipment.
We are certified to clean and repair the most delicate types of rugs.
Choose Legacy Rug Care For Rug Patching in Baltimore & Columbia, MD
Legacy Rug Care has provided area rug cleaning and repair services in the Baltimore, MD, area for 35 years. Our certified experts clean the most delicate rugs after inspecting them closely. Our professional rug patching service will best fit your rug's age, condition, material, color type or variety, and ability to repair. We serve customers in Columbia, Arbutus, Parkville, Essex, and throughout our MD service area. Trust Legacy Rug Care for the very best, superior rug patching service. Call us today at 410-348-1814 or contact us online to schedule an inspection of your area rug.