Area Rug Cleaning Services in Hanover, MD
You'll probably want the area rug to complement the rest of your decor if you've already bought one. These rugs can be quite gorgeous and go well with many different types of designs. However, it will require routine cleaning just like everything else that is placed on your home's floor. This gives you plenty of time to enjoy your lovely rug. To help you keep the beauty of your rugs, we work diligently to clean them.
For years, Legacy Rug Care has set the industry standard for area rug cleaning and rug protection services in Hanover. We can get rid of dirt, dust, debris, pet stains, and more. You can rely on Legacy Rug Care to take care of your area rug's cleaning, maintenance, or protection needs! To learn more, call us at 410-348-1814 or contact us online to make an appointment today!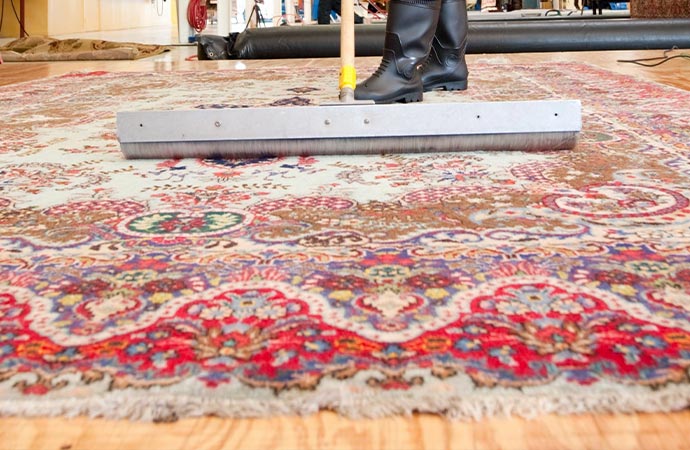 Why Choose Legacy Rug Care for Area Rug Cleaning?
We have been cleaning area rugs in Maryland since 1986.
We have state-of-the-art equipment and facilities for you.
We are certified to clean even the most delicate area rugs.
We provide services for both residential and commercial areas.
We have drop-off and pick-up options available.
We are cleaning and rug repair professionals and specialists.
We will inspect the condition of your rug before we start cleaning it.
Our crew has stain removal expertise. We remove all dry and loose dirt before washing.
Contact Us for Area Rug Cleaning Services in Hanover, MD
When you need our area rug cleaning services in Hangover, call 410-348-1814 and give your area rug the cleaning it deserves. We also provide other services like area rug cleaning, area rug repair, rug protection, cotton rugs, hooked rugs, polyester rugs, wool rugs, and silk rugs, among many more.