Rug Pads By Floor Type in Baltimore & Columbia, MD
Choosing the right area rug pad often depends on where your rug lays. Thickness, comfort, resistance to spills or pet accidents penetrating to floors, traction, and other factors are also worth considering. Rug pads, though, also vary by the surface beneath your area rug.
At Legacy Rug Care, we provide area rug pads for slippery, hardwood, tile, ceramic, and other floor types or characteristics. For rug pads by floor type in Baltimore, Columbia, Rockville, and throughout our Maryland service area, rely on the IICRC-certified technicians at Legacy Rug Care. Call 410-348-1814 or contact us online to learn more and arrange a consultation. Make sure your area rug pads are the right ones for your floor type.
Why Legacy For Rug Pads By Floor Type?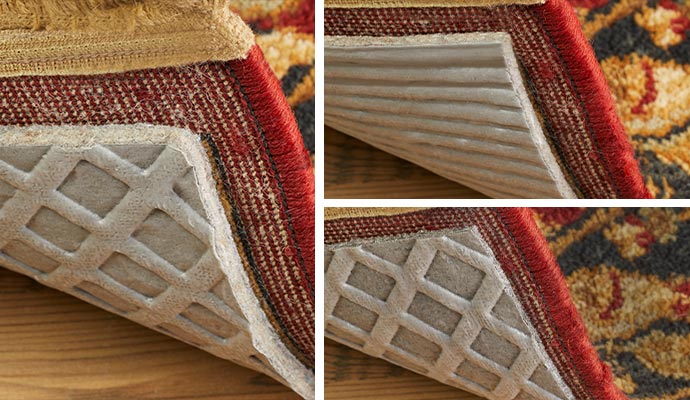 A quality rug pad is essential and can prevent potential problems with different types of floors in the future. Legacy Rug Care rug pads come with advantages:
Safety: Keep rugs flat and stationary, preventing any slips or falls from rug movement.
Protection: Pads protect floors from any residual damage via area rugs above them. Some rugs are woven on abrasive backing material, which can wear on floor finish. Dye or spill transfer to floors can also be prevented.
Comfort: Adding a pad increases area rug thickness, making them more plush.
Let Legacy Provide Rug Pads For Any Floor Type in Towson, MD
For wooden or slippery floors, it is wise to add area rug pads for maximum floor protection, for easier rug cleaning and added safety in Baltimore, Towson, Columbia, Annapolis, and other cities within our MD service area. Our professionals provide comprehensive area rug services, including area rug repair, pet stain removal, rug protection, and more. Please call us today at 410-348-1814 to learn more, or click here to arrange a consultation.