Area Rug Cleaning and Repair in Rockville, MD
Legacy Rug Care can handle every type of rug, including oriental, domestic, shag, cotton, and reversible ones. In addition, we provide rug protection and pet stain removal as well as rug repair services.
Rug padding can be cut to fit any size piece, big or tiny, we provide this service as well in addition to our rug cleaning and repair services. Rug padding will prevent your rug from sliding around and the fiber from being crushed, which can hasten the aging process. Padding also provides your rug with a softer texture and a more comfortable feel.
Free rug pickup and delivery are available from Legacy Rug Care. At least every two years, you should get your area rugs deeply cleaned, which is our recommendation. Call 410-348-1814 or send us an email right away if your area rug in Rockville needs cleaning and repair.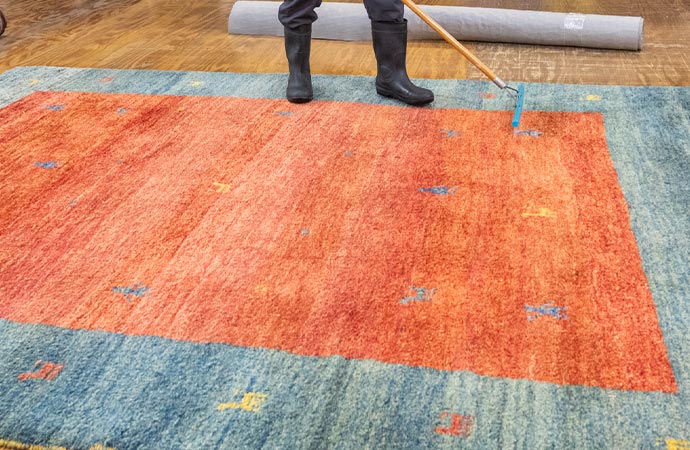 Why You Should Hire a Professional for Area Rug Cleaning
Deep Cleaning: When compared to cleaning your rug on your own, professional area rug cleaning services offer much more effective cleaning solutions and equipment. It also cleans your rug more thoroughly.
Prolong the life of the Rug: Heavy use might reduce the life of your rug and damage the fabric. Your area rug's fibers may become damaged if you use the wrong cleaning agents and techniques. Professional rug cleaners are quite knowledgeable about which solution is best for your particular rug's fabric.
Improve Environment: Area rugs are prone to accumulating dust, allergies, and insects in their fibers, which can compromise the indoor air quality in your home. By having your rug professionally cleaned, you can prevent allergies and infections among kids and animals.
Count on Legacy for Area Rug Cleaning and Repair
It's time to get your area rug cleaned and repaired professionally in Rockville. So call us at 410-348-1814 to know more information.