Rug Protection Service in Columbia, Baltimore, MD
Your delicate rug needs protection for use for a more extended period. And who is better than Legacy Rug Care Cleaning to do the job for you. If you live in Columbia, Baltimore or anywhere in Maryland, then make sure to call us at 410-348-1814 for rug protection service for your precious rugs.
Our rug protection treatments are safe, hypoallergenic, and toxic-free. So your family members and pets will be safe from our rug protection services. When you have rug protection service from us, you might get protection from insects, pet stains, pet odors etc.
Benefits of Rug Protection Treatments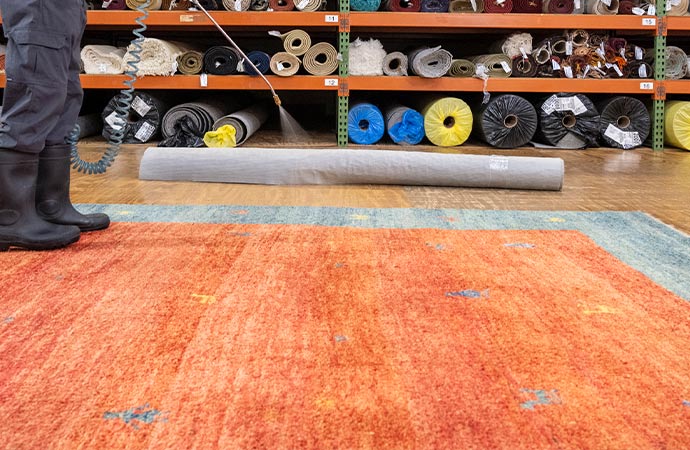 There are numerous benefits of rug protection treatments. Here are a few of the-
Longevity- When you take rug protection, the life of your rug naturally increases. Because when you are availing of our rug protection services, you protect your rug against insects, mold, pet stains, coffee or tea stains etc.
Easier to clean- Rug protection on your carpet makes it protected all the time, and that's why it will be easier to clean.
Improvement in appearance- Avail our rug protection service, and you will see a significant improvement in the look of your rug. It will look rand new and add luster and glamour to your place.
Prevents odor- By receiving our rug protection service, you will always have your rug smelling garden-fresh 24/7.
Prevents stains- Yes, rug protection service from us will keep your rug from getting stains.
Improves air quality- When you have a clean and protected rug, it will also improve the indoor air. Your family members will breathe in a healthy environment.
Saves money- Get your rug protection service from us and save extra bucks for the future. As your rug will be protected all the time by our rug protection service, you won't have to spend money on repairing or damage and other things.
Why Choose Us for Rug Protection Service in Maryland?
Legacy Rug Care Service is a dedicated and passionate company that cares about its customer satisfaction more than anything. We believe our technology and highly trained, certified crew will be able to serve you with our 100%.
Besides rug protection, our services also include pet stain removal, rug cleaning, rug repair and many more. Contact us online or call us at 410-348-1814 to avail our rug protection service on a budget!