Superior Rug Protection in Crownsville, MD
Hydro Clean Rug Care provides excellent rug protection services for homeowners and business owners in Crownsville. Our services include pet stain removal, UV protection, and moth protection to save your natural and synthetic area rugs. We protect area rugs made of silk, cotton, polyester, and various blends.
With our highly equipped and well-managed drop-off and pick-up options available, we gently clean and protect your area rug without using harsh chemicals that can damage rug fibers. Our rug protection treatments are safe, hypoallergenic, and toxic-free for the safety of your family and pets. Give Hydro Clean Rug Care a call at 410-348-1814 or contact us online to learn more about our services in Crownsville.
Why Hydro Clean For Rug Protection in Crownsville, MD?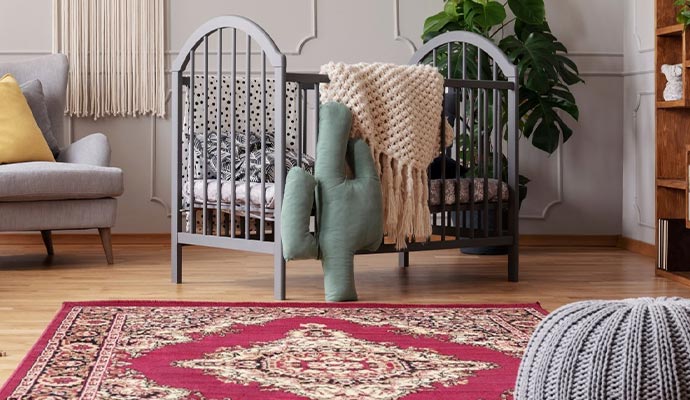 Rug protection treatment in Crownsville by the skilled professionals at Hydro Clean Rug Care comes with these advantages:
Improved appearance: If you use our rug protection service, you will notice a significant improvement in the like-new appearance of your rug. It will add luster and glamour to your home.
Prevents stains: Our rug protection will help your rug repel stains for easier cleaning and removal.
Improves air quality: Clean, protected rugs collect fewer allergens and improve the indoor air. Your family members will breathe healthier air.
Saves money: Rug protection saves long-term, major cleaning, repair or damage costs. Our protection service will provide easier, more routine maintenance and lasting beauty.
Choose Hydro Clean Rug Care For Rug Protection in Crownsville, MD
Hydro Clean Rug Care is a dedicated and passionate company that makes customer care, satisfaction and results our top priorities. We believe our advanced technology and highly trained, certified crews will serve you with 100 percent effectiveness and satisfaction. Besides rug protection, our services also include pet stain removal, rug cleaning, rug repair, and many more. Contact us online or call us at 410-348-1814 to learn more about our affordable rug protection in Crownsville.