UV Protection Services for Area Rugs in Baltimore & Columbia, MD
Do you want UV rug protection for your rug? Then Contact Legacy Rug Care Cleaning for the service. If you live in Columbia, Baltimore or nearby areas, then call us at 410-348-1814 and book your UV protection service for your rug on budget.
If you leave your rug directly exposed under the sun for a long time, then your rug is bound to get damaged! You will be left with a discolored rug that has a minimum life expectancy. But if you take some precautions for your rug, then it won't be as affected by the sun as before.
So if you are looking for a company that can treat your rug for the reversal of the effect of UV damage, UV fading and more, then we are the perfect company for you. We provide rug pick-up and delivery services as well.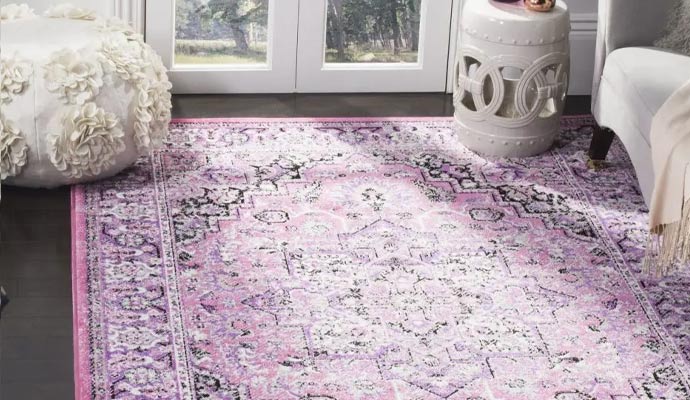 How to Protect UV Damage on Your Rug for Baltimore, Maryland Residents
There are some things you can do to protect your rug from UV damage. Here are a few things you can try-
Less Exposure to the Sun- If you want your rug to be protected from UV rays, then you should always keep your rug away from the sun. It is the best way. But if you can't do that, you should at least tint your window or use blind.
Reposition the Rug- There is another thing you may try, and that is repositioning your rug. Rug specialists recommend that you rotate your rug every 3/6 months so that sun exposure is evenly distributed. So there won't be any particular area of the rug which is more damaged than others.
UV Treatments- Many products may provide your rug with UV protection with other benefits. But if you use the wrong product, then your rug can be permanently damaged. So always get professional help for that.
Repairing Your Rugs- Long exposure to the sun may damage your rug permanently. In such cases, you will need to contact rug specialists for color correction and repair.
Choose Us for Your Rug Protection Services
We have a range of services for you to choose from, including area rug clean, pet stain removal, rug repair, rug protection and many more.
All our technicians are highly skilled and driven besides being licensed, certified, and background checked. Contact us online or call us at 410-348-1814 for your rug UV protection services.