Rug Protection Services in Owings Mills
A lovely rug makes you feel happier and more optimistic. Additionally, it alters the outlook of your home and workplace. But they rapidly become filthy which can harm the interior design of your home or place of business if they are left unprotected. The bacteria and vermin attracted by dirt and waste might harm your health. You can add an extra layer of protection to the rug.
Legacy Rug Care provides one of the best rug protection services in Owings Mills. Call us at 410-348-1814 or click here if you require any rug protection services.
Benefits of Expert Rug Protection Services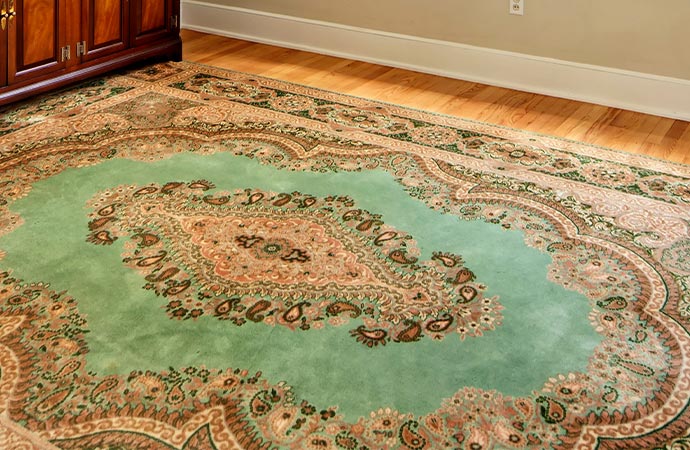 There are several benefits of expert rug protection services which include-
Life span: The life of your rug naturally extends if you use a rug protector. When you utilize our rug protection services, it protects your rug from insects, mold, pet stains, coffee or tea stains, etc.
Easy to clean: The rug protector will permanently protect your rugs from dirt and debris, making cleaning easier for you.
Improved appearance: Rug protection will improve your rug's appearance significantly. It will make your rugs appear brand new and add glitz and radiance to your home decor.
Saves money: By using our rug protection service, you can save money now and later. You won't have to spend money on repairs, damage, or other expenses because our rug protection service will keep your rug protected at all times.
Additional Services Provided by Us
Legacy Rug Care has been providing rug protection services since 1986 and we earned a lot of positive feedback from our clients. Our experts have years of experience in their respective fields. They are also equipped with the most advanced tools. Other than providing rug protection, we also offer-
If you want to see, your favorite rugs durable and fresh for a long time, call us at 410-348-1814 or fill out this form if you need free estimation from our experts.