Area Rug Cleaning Service in Benson 
You should take care of your beautiful area rug because it is a precious treasure. To retain your area rug's finest appearance, it must be frequently cleaned and cared for to prevent lasting harm from stains, spills, spots, holes, rips, or fraying. Maybe an old rug needs some long-overdue care, but you're not sure if it can be brought back to its former splendor. If you need assistance in Benson, go no further than Legacy Rug Care.
Call the highly qualified, accredited, and trained specialists at Legal Rug Care for area rug cleaning services for the best results. Using the most up-to-date tools and equipment, our qualified and dependable specialists perform a thorough cleaning, stain and odor removal, and skillful repairs. For more information on our area rug cleaning and other services, please call 410-348-1814.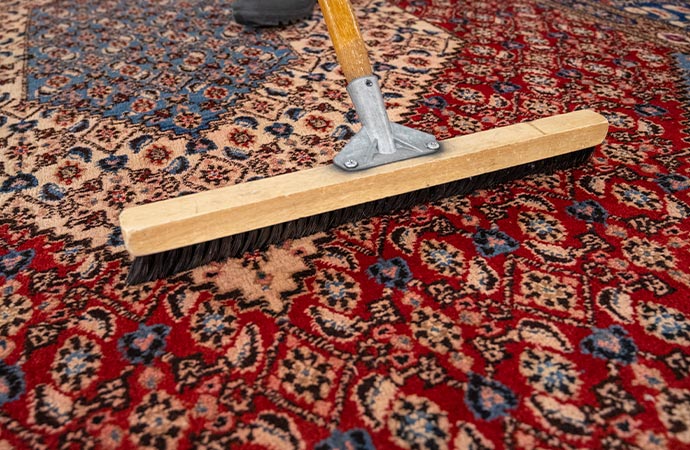 Our Top-Rated Method for High-Quality Textiles
The rugs you have purchased, both oriental and area, are more than just works of art. They are also excellent financial assets. Due to this, we take our time and clean them thoroughly.
Using just air and water, we tailor the cleaning technique to the specifics of each rug. Our extraordinarily delicate cleaning procedure is achieved using proprietary tools and equipment developed exclusively for the care of oriental carpets. We'll use a variety of methods, selected specifically for your rug, to clean it. Also, our clients have nothing to worry about because we provide pickup and delivery services.
Trust Us for Area Rug Cleaning in Benson
Legacy Rug Care in Benson has long been the standard method for reliable area rug cleaning and rug treatment. Professionally cleaning, protecting, and repairing clients' area rugs is a specialty of ours, and we have the experienced staff and thorough safety procedures to do it right. If you need our help, call us at 410-348-1814 or make an appointment online right now.