Oriental Rug Cleaning in Columbia, MD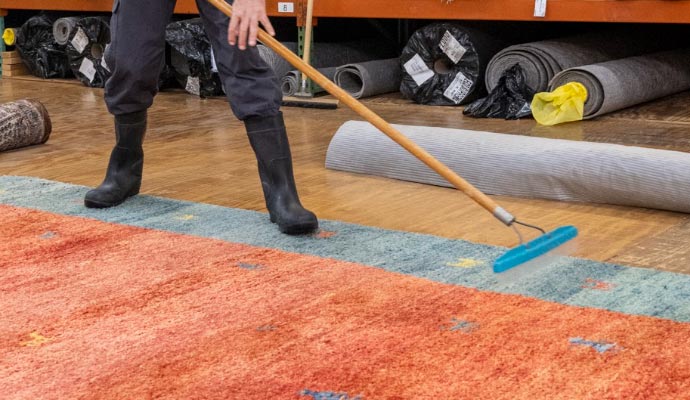 Do you want your oriental rugs cleaned to a look new again? Count on Hydro Clean Rug Care for your oriental and area rug cleaning services in Columbia or throughout the Greater Baltimore, MD area.
Oriental rugs add a unique touch to your home decor. The intricate designs, handwoven quality and patterns make it a worthy choice for homeowners.
A gentle and delicate touch is best when handling oriental rug cleaning. Do not attempt to clean the rug with harsh chemicals or a rough cleaning process. Doing so might fade the color, distort its form or even worse, tear the rug.
Even though oriental rug cleaning can be tricky, we know how to professionally handle your rug. Call us at Hydro Clean Rug Care at 410-348-1814 for further information.
Advantages of Professional Oriental Rug Cleaning
Here's why Columbia homeowners choose Hydro Clean Rug Care for professional cleaning of hand-woven oriental rugs: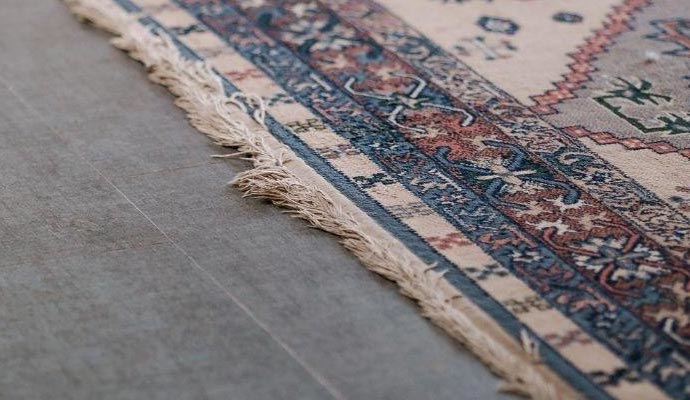 Proper Cleaning - Professional rug cleaning removes dirt, dust, pollution, debris, bacteria and germs. When you try to clean your handwoven oriental rug at home, you may not be able to clean it properly -- or you could ruin that precious rug. So, make sure you choose to professionally clean your expensive rug.
Stain Removal - Removing stains from oriental rugs is not easy. It requires expert hands to do the job without doing any harm to the rug. Professionals are trained to clean all types of rugs, even the most delicate ones with perfection.
Delicately Handled - Professionals are sure to treat your precious rug delicately. They know how to treat any kind of rug and only use cleaning products and chemicals according to the condition of the rug.
Saves Time - Cleaning your oriental rug properly at home will take a lot of time and energy. Why waste that time when you can get the job done better by a professional company?
Saves Money - Cleaning your favorite hand-woven oriental rug at home by yourself might ruin it which can be costly. So why not get your Oriental rug cleaned by us and save your money?
Pre-Loss Condition - When the rug is washed by Hydro Clean Rug Care, you will get it back in a like-new condition.
Why Choose Hydro Clean Rug Care in Columbia?
At Hydro Clean Rug Care, our company believes in customer satisfaction. We do our job not just to earn money, but to bring smiles to our clients' faces. That's why we offer a refund if our work is not to your satisfaction. We believe in our work because our technicians are highly trained, skilled, certified and dedicated professionals. Besides Columbia, we also offer our services in Aberdeen, Abingdon, Accokeek, Andrews AFB, Annapolis, Annapolis Junction, Aquasco and nearby communities.
Contact us online or call us at 410-348-1814 to schedule your rug cleaning. We also provide services for rug repair, rug protection, padding sales, floor cleaning and more!