Machine Made Rugs Cleaning Services in Baltimore & Columbia, MD
Machine-made rugs are the most available, cheap, and low-effort rugs you will ever get. These are the most common types of rugs that you can easily use for your home decor purposes. As they are cheap, you don't have to worry about their price as well.
Even though machine-made rugs can endure a lot of pressure, that doesn't mean they are indestructible. After a while, they will also be subject to tears. You might see them worn out after a point as well. But that doesn't mean you have to replace them. You can trust Legacy Rug Care Cleaning for your machine-made rug cleaning service.
If you live in Baltimore or nearby areas, please get in touch with us at 410-348-1814 to avail of our services of machine-made rug cleaning. You may count on us for a free estimate, pick up and delivery services as well.
Difference Between Machine Made and Hand Made Rugs
It is not always easy to differentiate between machine-made and handmade rugs, especially for untrained eyes. But there are some signs which may tell if a rug is machine-made or hand-made. Here are some signs to look for-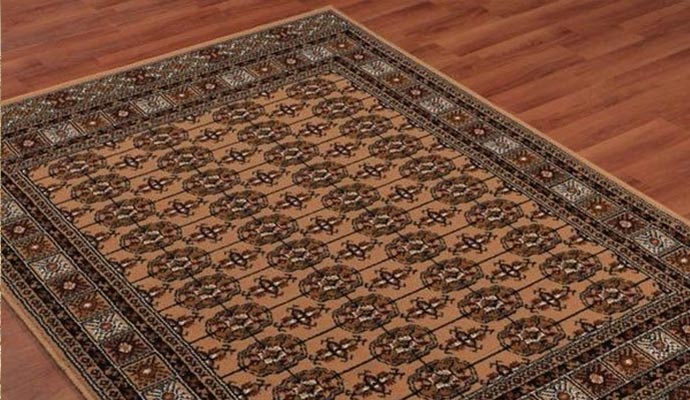 Check out the Back of the Rug- One of the best ways to differentiate between a handmade carpet and a machine-made rug is to check the backside of the carpet. If you see that the weaving knots are not perfectly uniformed, it is undoubtedly a handmade rug. Besides, if you know the back of the handmade carpet, you can distinguish each knot. Machine-made rugs are, on the other hand, made by big looming machines. So they are more uniformed and even.
Fringes of the Rug- In authentic handmade rugs, fringes are the extension of the body. The fringe on the handmade rug is made from the warp of threads. But in machine-made rugs, fringes are sewn later.
Edges of the Rug- On a handmade rug, edges are overcast by hands, but boundaries are stitched in a machine-made rug.
Color Variations- In hand-made rugs, you can see color variations as the entire process is manually done, even the dyeing process. So each batch of wool might have slight color variations.
Let Us Handle Your Baltimore Machine Made Rug Cleaning
Our company aims to provide satisfactory services to our clients. We believe in quality work. That's why all our technicians are highly skilled, expert, certified, dedicated to their job.
Trust us when we say we will do a better job cleaning your rug than any other company. If you are not satisfied, we are willing to refund you. Contact us online or call us at 410-348-1814. We also provide services for rug repair, rug protection, rug padding sales etc.