Rug Pads with Pet Protection in Baltimore & Columbia
Let's be honest. Most area rugs do not wear out. They simply get too ugly to be shown in public, especially for families that are pet owners. Although there are dozens of rug pads on the market that cater to pet owners, none match the safety, durability, and reliability of protective pads from Rug Pad Pets.
Few homeowners realize that a top-quality pad can extend the life of your area rug up to 40%, regardless of any complications created by your favorite furry friend in Baltimore, Aberdeen, Columbia, Towson, or any other Maryland city within our service area. These pads reduce the amount of noise transmitted through a floor surface and also provide a thermal benefit by creating another layer of warmth for your floor. We offer three different types of pet-friendly rug pads: the Eco by Design, Eco Premium, and Eco Supreme.
Our rug professionals at Legacy Rug Care offer the best available pet-friendly rug pads for fine textiles throughout the Greater Baltimore area. To learn more about our products and services, give us a call at 410-348-1814 or click here to make an appointment ASAP.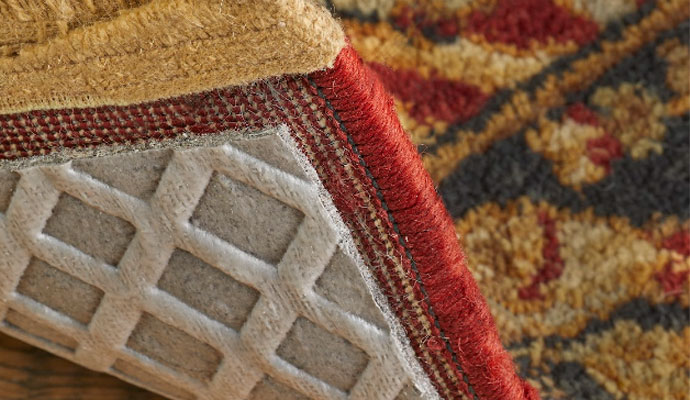 Planning Your Rug Pad for Pet Protection
No two rug pads are ever the same, including those designed with additional pet protection. To select your ideal rug pad, you must factor in:
Surface- It matters whether you will use the rug on a hard surface or a soft carpet surface.
Shape- Our pads can be custom-cut to match the shape of any rug.
Size- The dimensions of your rug are needed for our expert technician to custom-fit your pad with your rug.
Delivery- We will deliver your custom-sized rug pad to your address ASAP.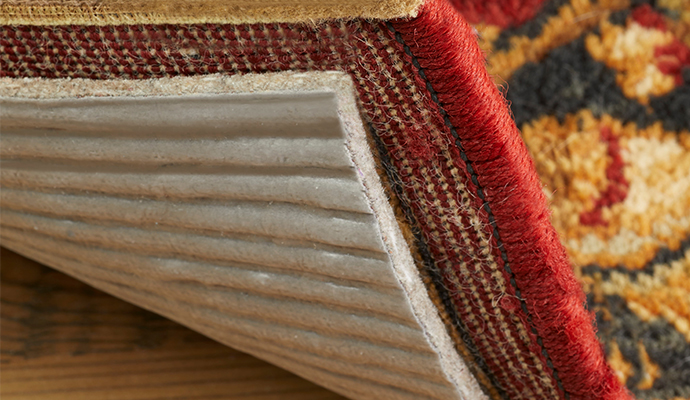 Benefits of Our Pet-Friendly Rug Pads for Hardwood Floors
A pet-friendly pad from Rug Pad Pets can be custom-fit to any type of rug and traffic pattern (thin/low profile, extra cushion, or plush). Not only will this provide protection for your rug, but our patented leak barrier also prevents spills and other moisture from seeping through. This is especially beneficial on hardwood floors because our rug pads will not negatively affect your natural wood floors like other types of pads because they are made of felt.
Unlike latex, a known allergen used in most rug pads, our felt pads with the patented leak barrier provide a much safer and eco-friendly option for individuals with hardwood floors. A hardwood floor finish that has not completely cured can discolor when a rug is put on top of it too soon. Help protect your hardwood floors from moisture with a rug pad from Rug Pad Pets that is both safer and eco-friendly.
Benefits of Adding a Protective Rug Pad from Legacy Rug Care
Holds rugs firmly in place where you want them to be
Extends the life of the rug
Reduces noise on the floor surface
Thermal barrier
Prevents foundation damage
Softer feel
Prevents tripping hazards
Let Us Handle Your Pet-Friendly Rug Padding Needs in Baltimore & Columbia
At Legacy Rug Care, we can solve all your rug-related problems within your budget parameters. With our expert crews and state-of-the-art facility, we provide superior pet-friendly rug pads, including those that require a custom size or custom shape. To learn more about our products and services for customers in Baltimore, Towson, Columbia, Aberdeen, and dozens of other Maryland cities within our service area, give us a call at 410-348-1814 or click here to make an appointment today!