Routine Area Rug Maintenance in Baltimore & Columbia, MD
At Legacy Rug Care, we believe that regular care and routine area rug maintenance is the best way to preserve an heirloom area rug's charm for an extended period. Between professional cleanings, repair or stain and odor removal, simple area rug maintenance tasks can help protect the appearance and lush texture of your rug. Maintenance and other preventive care help keep rugs looking new for years to come.
Additional Legacy Rug Care rug repair services include fringe repair, color correction, rug binding, and rug blot stain or spot removal. Call us today at 410-348-1814 to learn more about what Legacy Rug Care can do for your area rugs in Essex, Towson, Elkridge, Rosedale, and throughout our MD service area. Call us today at 410-348-1814 to know more about routine area rug maintenance between regular rug services.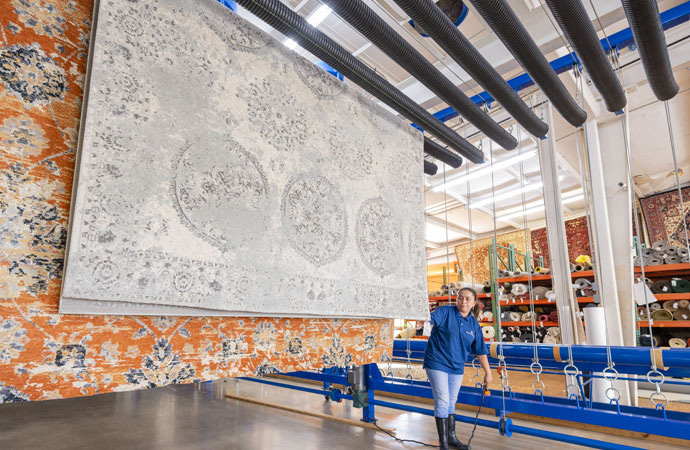 Before Legacy Rug Care, Routine Area Rug Maintenance Preserves Heirloom Rugs
Routinely removing shoes is a foremost consideration when it comes to routine area rug maintenance. It also applies to carpet maintenance. Removing shoes minimizes the volume of dirt tracked across area rugs, carpets and flooring. Dirt, soil and debris degrade area rug fibers over time. Applying a rug protector to safeguard against direct sunlight, taking extra care when moving furniture on or off area rugs, and regular vacuuming are all measures that can be taken for routine area rug maintenance.
Regular vacuuming should be performed with a manufacturer-approved device that won't damage your area rug. Legacy Rug Care recommends cleaning your area rugs at least once or twice weekly, especially if it lays in a low-traffic area.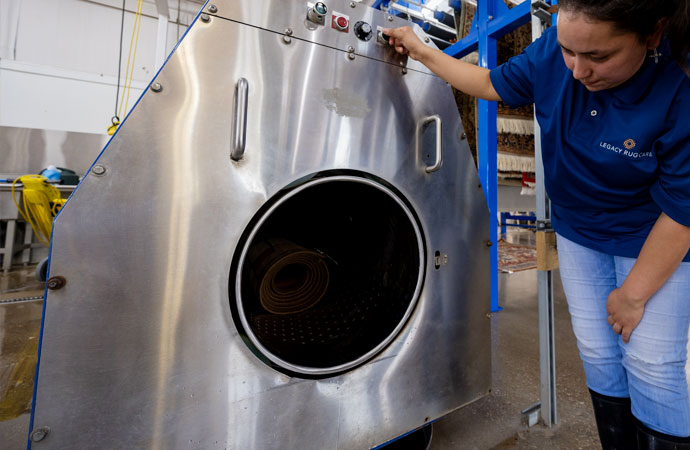 Routine Area Rug Maintenance for Spills
If you accidentally spill something onto your area rug, treat it similarly to a spill on your carpet. Begin addressing the spill immediately. Wipe off any solids with a clean, dry cloth and remove as much liquid as possible. Never bleach your area rug. Wash with lukewarm water and wipe with a cloth.
Once the area is dry, it can be vacuumed back to its original appearance. If you have any inquiries or concerns about dirt or other substances that are spilled on area rugs, feel free to contact Legacy Rug Care for answers or solutions. We will provide support for professional cleaning products and services.