Should You Repair or Replace Your Rugs?
Replacing rugs throughout the house can be expensive. There's also the hassle of moving furniture or taking time away from working at home. Rug replacement is unavoidable after years of wear, but repairs may extend the rug's life and help you get the most out of your investment.
If you are looking for a solution about whether to repair or replace area rugs, you can rely on Legacy Rug Care experts. We have years of industry experience in rug repair services for customers in Rosedale, Baltimore, Columbia, Pikesville, Annapolis, Woodstock, Essex, Edgewater & Towson.
Call 410-348-1814 or contact us online here to get started. 
So You're Thinking of Repairing or Replacing Your Area Rug...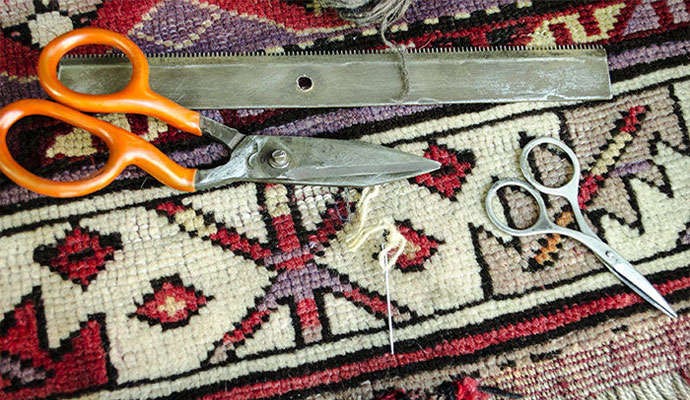 There are some aspects you need to consider before repairing or replacing your area rugs:
Sentimental value: Some rugs are handed down from generation to generation and serve as a family heirloom. Perhaps it was a place where children and grandchildren played cards,  gathered to watch cartoons or played video games. Maybe the rug is a gift from a good friend, and you do not want to let it go. Some rugs were purchased while traveling abroad, and the memories of the adventure remains. 
Crucial to interior design: Rugs can be the basis for all the other details that complete a room's interior design. If this means replacing everything from window decorations to end-table lamps, then cleaning and storing may make more sense.
Time and effort: It takes time to choose the rug that connects the rooms. Want to keep the existing color scheme and decoration? It can be a lengthy search to find the ideal rug to replace the old one. You need to evaluate whether the rugs will need cleaning and maintenance later or if you like to prolong the service life of your favorite rug.
Legacy Rug Care for all Rug Repair Services
We have over thirty years of experience in rug repair services, including backing repair, rug serging, and infested rug repair. Call 410-348-1814 or contact us online.