Bleach Stain or Spot Removal from Area Rugs in Baltimore, MD
Removing bleach stains or spots is no easy task. Chlorine bleach does not add color but removes it. You might see discoloration in the affected area. At Legacy Rug Care, we can assist you in restoring your area rug's original appearance with bleach stain or spot removal. For decades, we have helped Maryland homeowners clean, repair or restore their precious area rugs.
For bleach, beet, cocoa, sticky foods or other stains, call the rug cleaning specialists at Legacy Rug Care at 410-348-1814 or contact us online to learn more about restoring your area rug's beautiful appearance with bleach stain or spot removal. We provide service throughout the Baltimore and Columbia, MD, area. Additional services include rug repair and pet stain removal.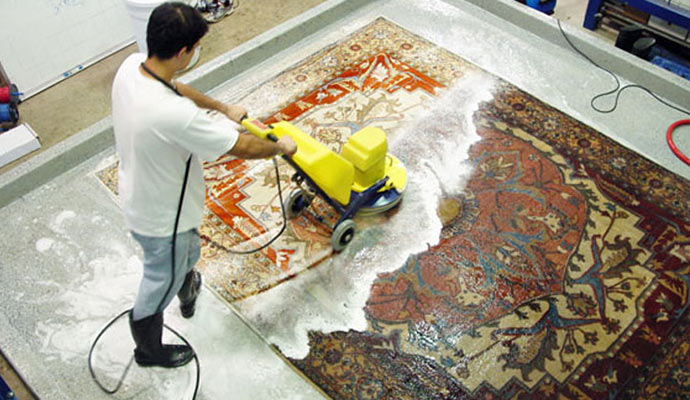 Call Legacy Rug Care & Avoid These Don'ts
Always call a professional like Legacy Rug Care for area rug bleach stains or spots, and follow these tips:
Do not scrub affected area: Never scrub a bleach spot or stain as you will only cause it to grow bigger and might even damage the rub in the process. Bleach is not a stain and will not be removed when scrubbed.
Do not apply paints or dyes without neutralizing: Bleach is an active compound that needs neutralizing to then apply any kind of dye. Without neutralizing (preferrably by an expert), applying paint or dye could be disastrous.
Do not use Rit dye: Avoid the temptations of applying commercial household dye (Rit is common brand) to the bleached area. Colors will not likely match and can further damage your area rug.
Do not use dish soap: Applying this increases PH value and will allow a bleach spot to spread further. Bleach is highly alkaline and shouldn't mix with dish soap as a stain remover.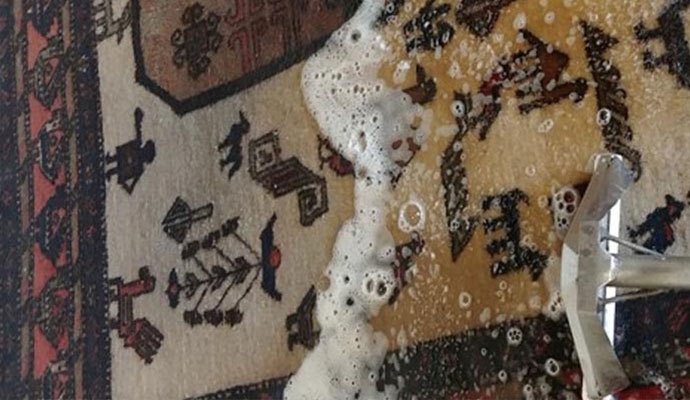 Let Us Gently Restore Your Bleach-Stained Rug in Columbia & Baltimore
The professionals at Legacy Rug Care have the necessary equipment, experience, and expertise to restore your rug to its pre-damage or pre-bleached condition. We use cleaners and chemicals specifically designed for superior, safe and gentle rug care. Our non-scrubbing methods and procedures are time-tested and proven to restore your area rug's original life and remove that bleach stain or spot.
After preparing your rug for color correction, we treat the bleach-affected areas individually to blend them with the rest of your rug. Our advanced, highly-skilled dyeing and color correction processes return your rug to its previous vibrant and elegant look.
Trust Legacy Rug Care for Bleach Stain Removal From Area Rugs in Baltimore
For many years, Legacy Rug Care has set the industry standard for superior area rug cleaning, old rug stains, beet or bleach stain removal from area rugs, and area rug protection services in Baltimore, Columbia, Towson, Annapolis, and other Maryland cities within our service area. Our rug cleaning experts are highly trained and background-checked to clean, protect, and repair all types of area rugs for customers throughout the Baltimore, MD area. When you need our help, call us at 410-348-1814 or click here to make an appointment today.